DON DISANTIS (Vocals) –
Don holds a both a Bachelor's and Master's degree from Baldwin Wallace University. Apart from entertaining, Don has been involved in education for many years having been a teacher, coach and principal. With a background in both theater and music, Don has combined the two to present musical variety shows to enthusiastic audiences across northern Ohio. Formerly male vocalist for the Harry Hershey Orchestra, Don is now the proud leader of some very talented musicians, and continues to please audiences with his Sinatra, "Rat Pack" baritone style. On the theatrical side, Don has played many roles including Alfie Doolittle in "My Fair Lady", Don Quixote in "Man of La Mancha", Fagin in "Oliver" and King Arthur in "Camelot". With his own troupe of talented actors, he also writes, directs and performs in Murder Mystery Dinner Theaters for a host of clients throughout Ohio. Don is also a trained Voice Over talent for commercial advertising. With a blend of those great standard songs of Sinatra, Dean Martin and others, along with Broadway show stoppers and a little bit of Rock 'n Roll, the demand for Don Disantis continues to grow. His audience-friendly style and polished stage presence insures an entertaining evening for all. Don, and his wife Jean, have three daughters and eight grandchildren. That alone keeps him very busy.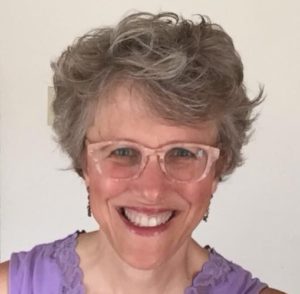 KARIN TOOLEY (Piano) – Karin has a Bachelor of Music degree in piano performance from the Cleveland Institute of Music. She has accompanied ballet and modern dance at Mather Dance Center at Case, the Cecchetti Council of America Summer Dance Intensive, Cleveland City Dance, Cleveland School of Dance, Cleveland School of the Arts, Cleveland San Jose Ballet, Verb Ballets, Dancing Wheels, Cleveland Inner City Ballet, CSU Dance, and Fairmount Fine Arts Center. She also serves as pianist at the Unitarian Universalist Society of Cleveland and accompanies Windsong, Cleveland's Feminist Chorus. In 2012, Karin performed with CityMusic Cleveland in the children's opera Brundibar. That same year she joined the Chagrin Falls Studio Orchestra and began branching out into musical theater, pops, film music, and American classics. Karin has served as rehearsal pianist and played in the pit for South Pacific, Company, Titanic, Guys and Dolls, Oklahoma, and Beauty and the Beast.
GEORGE JUDY (Drums) –
As a drummer and percussionist, George Judy has performed with Paul Anka, Jack Jones, Natalie Cole, Johnny Mathis, Jerry Lewis, Gladys Knight & the Pips, Aretha Franklin, Perry Como, Mel Torme, and Milton Berle. He has performed in over 50 Broadway shows at the Playhouse Square, Hanna Theatre and Blossom Music Center. He has also performed, recorded, and toured with the Cleveland Orchestra under conductors Christoph von Dohnanyi, Vladimir Ashkenazy, Kurt Masur, Jahja Ling, Roger Norrington, Riccardo Chailly and Yoel Levi. George was a member of the Cleveland Chamber Symphony under the direction of Edward London from 1982-1999. Other orchestras include the Lyric Opera of Cleveland, Mansfield Symphony, Erie Philharmonic, Erie Ballet, Ohio Ballet, Cleveland Jazz Orchestra and Great Lakes Theatre Festival. In 1981, George went on a national tour of the United States and Canada as drummer and percussionist with the Broadway show Oklahoma! While on tour, he recorded the music from Oklahoma! for the BBC in a film entitled ALL THE WORLD'S A STAGE. He was also the drummer for the Cleveland Pops Orchestra under the direction of Carl Topilow and continues to perform in the Cleveland area with various groups. He can be heard on recordings with the Cleveland Orchestra, Cleveland Chamber Symphony, Cleveland Pops Orchestra, Cleveland Percussion Ensemble and the Kingdom Brass Quintet.
BRIAN DORR (Bass) –
Brian is retired as the Fine Arts Department Chair at Andrews Osborne Academy in Willoughby. At AOA, he was the Elementary Music Specialist and the fourth through eighth grade band director. He is a member of Ohio Music Education Association, National Association for Music Education, and the American Federation of Musicians Local 4. He has also served as a member of the faculty at the Lakeland Community College Summer Jazz Camp. Brian received his Bachelor of Music Education degree from Mount Union College and did post-graduate studies at the University of Akron. He is recognized as a Jennings Scholar. Before beginning his teaching career, Brian performed for three years in the United States Army Band Program serving in Atlanta, Georgia and Fulda, Germany. He has performed for three decades as a member of the quartet "Busmen's Holiday" as well as with various ensembles in northeastern Ohio as a free lance bass player. He is often hired to perform in the pit orchestras for local productions. Recent shows include: The Color Purple, Saturday Night, Rent, Footloose, Godspell, How to Succeed in Business, and Hairspray.
Along with these great musicians, we will occasionally add a saxophone/clarinetist to our mix. Don't be surprised to see the extremely talented BOB GREF at one of our gigs. When Bob is not available, we have a wealth of talent to add to our group including  ED MICHALES or BEN SORIANO on sax/clarinet, or the excellent ART GOLDSTEIN or MIKE FISHER on trumpet/flugelhorn. Also, when one of our regulars are on vacation or not available, we are able to draw from the many talented musicians of the Greater Cleveland area. We have used as replacements these very excellent musicians: ART MASON on Bass – GREG KOCHAN, EVAN MITCHELL, DENNIS LAWERENCE, or MELL CSICSLLA, on drums – and JOHN PETRONE, MARTY WITCZAK, JONATHAN HOOPER, DAVE COXE or JASON CORK on piano.
`
`